CHIROPRACTIC CARE AND MORE
Proper chiropractic care starts with your proper chiropractic team. With our chiropractors in Atlanta and Decatur, you will get the most out of your healthcare needs with our sophisticated and multi-disciplinary approach to address the big picture, not just treating the symptoms. Discover why we have the winning approach to your health.
Now Accepting Physical Therapy Patients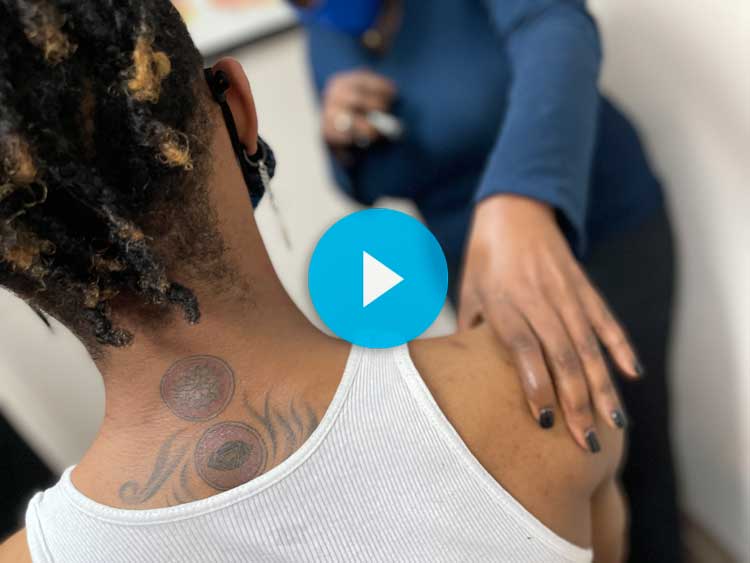 WHAT OUR PATIENTS ARE SAYING
I enjoy going to this clinic. I never have to wait long to be seen and the doctor doesn't make me feel rushed. The staff is friendly and they always have candy in the front!!! They even sent an Uber to pick me up and drop me off!!
My experience was nothing more than pleasant! The staff along with Dr Gregory assured me that with consistent treatments, the pain from my injuries due to a auto accident would subside….It did, thanx guys!!
I had a great experience, the service was great , doctor treated me well, I had a accident and my body was hurting their treatment healed me up well, I had to thank them. They were very professional as well.
You know it's coming from the stiffness in your shoulders or the tightness in your scalp—a tension headache! Medically, they are not dangerous, but tension headaches affect your ability to concentrate, making it difficult [...]
karinachiro77
If you ever feel shooting pain, numbness, or tingling down your leg, there's a good chance you're experiencing sciatica nerve pain. This painful condition affects up to 40% of the population at some point. [...]
karinachiro77
Gardening is a great way to keep active and have fun! Did you know that it offers other health benefits too? People who garden are less likely to experience anxiety, depression, and obesity and [...]
karinachiro77
Today Attention Deficit Hyperactivity Disorder (ADHD) affects up to 11% of children. Difficulty concentrating, behavioral struggles, poor academic performance, and emotional outbursts have led to many children depending on psychiatric drugs to navigate school [...]
Make An Appointment
Come on in and see us! We're ready to help you and your loved ones take control of your health and well-being!