CHIROPRACTIC CARE AND MORE
Proper chiropractic care starts with your proper chiropractic team. With our chiropractors in Atlanta and Decatur, you will get the most out of your healthcare needs with our sophisticated and multi-disciplinary approach to address the big picture, not just treating the symptoms. Discover why we have the winning approach to your health.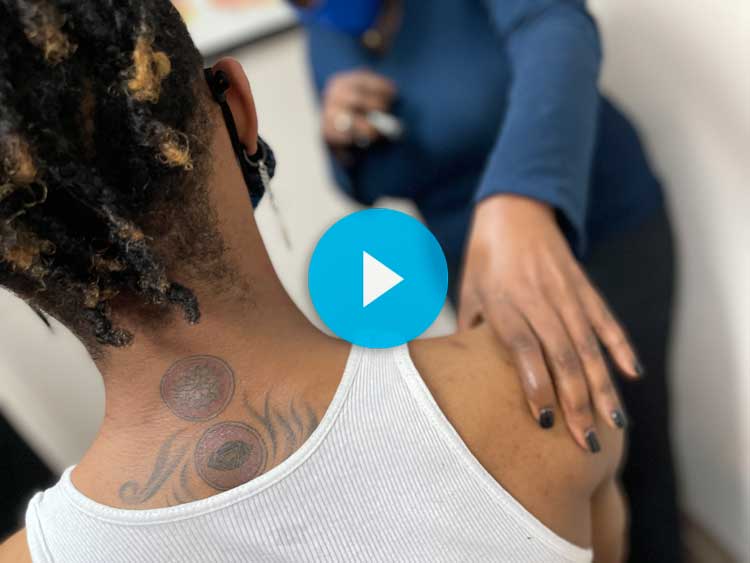 WHAT OUR PATIENTS ARE SAYING
I enjoy going to this clinic. I never have to wait long to be seen and the doctor doesn't make me feel rushed. The staff is friendly and they always have candy in the front!!! They even sent an Uber to pick me up and drop me off!!
My experience was nothing more than pleasant! The staff along with Dr Gregory assured me that with consistent treatments, the pain from my injuries due to a auto accident would subside….It did, thanx guys!!
I had a great experience, the service was great , doctor treated me well, I had a accident and my body was hurting their treatment healed me up well, I had to thank them. They were very professional as well.
    You've probably heard the term spinal decompression. It may have been referring to the surgery that eases pressure on nerves in your spine. However, not all decompression is surgical. And the type [...]
integratedhealth
    When you've had pain in your shoulder on and off for quite some time, you may wonder if it could be arthritis. This is especially the case since shoulder arthritis is chronic [...]
integratedhealth
As more people work from home, more people are getting creative with their workspaces. And rumors have spread that exercise balls help improve your core muscles, even when you're sitting still on them. Therefore, many [...]
integratedhealth
Whether you're searching for a chiropractor in Decatur or physical therapy in Atlanta, Integrated Health is one of your top search results. You may be apprehensive to schedule an appointment, though, because one of [...]
Make An Appointment
Come on in and see us! We're ready to help you and your loved ones take control of your health and well-being!